ABOUT US
Built on the theme of River bed, and flanked on one side by the river Cauvery is the beautiful Sharada Resort. Which is in front of a channel bridge.It is 140 kms from Bangalore and is just 8 kms from the heritage city Mysore. One can relax and enjoy his stay in the resort after witnessing the beautiful famous Brindavan Gardens which is just 9 kms also one can visit the famous Bird Sanctuary and one can enjoy the scenic beauty of Balmuri falls which are as near as 4 kms.After the enchanting stay at the resort one can again witness the divine presence of the lord at Srirangapatna which is just 7 kms.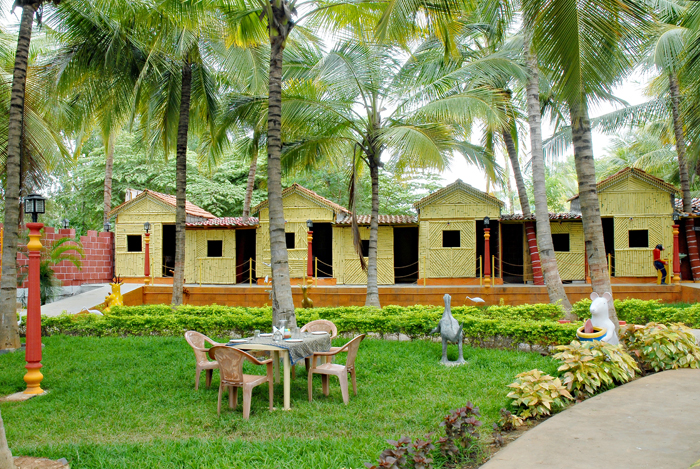 From its inception, this beautifully themed working resort has married the finest guest facilities with outstanding service standards to offer its guests an idyllic retreat into a bygone, more relaxed era of visitors.
The meticulously planned infrastructure and the stately ambience make it the perfect get-away from the city. You can feel within the city yet away from the chaos. Here you are welcomed by the soft rustle of Palms swaying in the gentle breeze, the chirp and twitter of the countryside, and by our courteous staff.The architecture of this themed resort was crafted to transplant our discerning guests into a tribal milieu from which to enjoy the spectacle of Asia's largest biosphere. With location and luxury coming together in such a happy union, the Sharada, is arguably India's finest resort and affords our guests a chance to experience nature the tribal way.